Services offered by Erosion Pros, LLC
Erosion Pros uses the latest technology and Best Management Practices to ensure your project will succeed or get back into compliance with Federal, State, and local environmental regulations.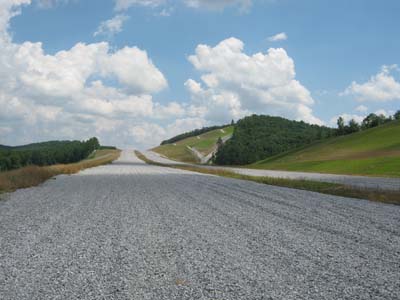 Markets Served: Residential, Commercial, Industrial, Transportation and Infrastructure
Pre-construction planning
Construction Best Management Practices Plan (CBMPP) Development
Erosion and Sediment Control Design/Installation
Alabama General Contracting (AL GC License #41837)
Full Service Environmental Specialists
Sediment Remediation Plans and Plan Implementation
Sediment Removal Plans and Plan Implementation
Soil Loss and Offsite Impact Studies
Storm Water Management Consulting and Contracting
Stream and Wetland Restoration
U.S. Army Corps of Engineers Environmental Permitting and Consulting
Water sampling/testing and soil sampling/testing
The U.S. EPA's Phase II storm water discharge requirements for construction and other land disturbing activities are in full effect. The Alabama Department of Environmental Management (ADEM) and local authorities are enforcing the regulations in your area.
"If your CONSTRUCTION SITE disturbs one acre or more – these RULES APPLY to you"
The rules require that the Permittee submit a Notice of Intent (NOI) and prepare a Construction Best Management Practices Plan (CBMPP) for their project, prior to construction activities. The NOI and CBMPP must be certified by a Qualified Credentialed Professional (QCP). Permitted projects must implement the required inspection and reporting system in accordance with the National Pollutant Discharge Elimination System (NPDES) program. Once the project begins, implementation and maintenance of the CBMPP is critical for project compliance.
Architects, Engineers and Land Surveyors: We will design your Erosion and Sediment Control Plans, handle the permitting process for your projects, and prepare your CBMPP.
Developers and Contractors: We will handle your Storm Water Management Program and help you every step of the way "from project permitting to project completion."
"Avoid Hefty Fines and Clean Up Costs"
WE WANT your project to SUCCEED!